Western Sydney Regional Seminar
Unveiling the Untold: Crafting Compelling Local Histories
Saturday, 18 November 2023, 10 am to 3 pm
Western Sydney Records Centre, 161 O'Connell St, Kingswood NSW
Are you eager to dive into the fascinating world of local history research? Do you want to uncover untold stories and shed light on the past of your community? If so, join us for this seminar on researching and writing compelling local histories. In this joint seminar with the Museums of History NSW at the Western Sydney Records Centre in Kingswood, you will learn from experienced historians, archivists, and researchers who have honed their skills in uncovering the past.
The day will begin with an address by RAHS President Dr Iain Stuart on 'The value and importance of local history'. This will be followed by a talk by Judith Dunn on publishing local and community histories. Judith has published eight books on Parramatta's local and community history.
Dr Matthew Stephens and Emily Hanna from the Museums of History NSW will join them. Matthew will talk about his experiences collaborating with descendants of Hannah Snell to create a small museum publication. He will discuss how to manage the expectations of differing parties and the pleasure you can get from this collaborative approach. Emily will give a presentation on researching local history using the State Archives Collection. She will share some strategies to help you interrogate this important resource for local history and show how the records can bring your history to life.
The afternoon will close with a panel discussion on strategies for making the most of the resources available to craft local history.
CLICK HERE TO READ THE PROGRAM
About the speakers:
Dr Iain Stuart is President of the Royal Australian Historical Society. Iain is a graduate from Latrobe University, Monash University and the University of Sydney, where he wrote his dissertation on 19th-century rural landscapes. He has worked for the Government Heritage Agencies in Victoria and NSW and as an archaeological consultant on various projects since 1993.
Judith Dunn OAM is a Councillor of the Royal Australian Historical Society and author of eight books on Parramatta's local and community history, including her most recent, Then and There Lying Dead: Murders, Accidents, Inquests and Incidents in Sydney's Greater West 1803–1950.
Dr Matthew Stephens is Research Librarian at the Caroline Simpson Library, Museums of History NSW. He has had a long-term interest in early book and sheet music collections in NSW, in their owners, and the stories they tell. His publications include Hannah Snell: The Secret Life of a Female Marine, 1723–1792 (London: Ship Street Press, 1997; 2014), and he was contributor and co-editor of Sound Heritage: Making Music Matter in Historic Houses by Jeanice Brooks, Matthew Stephens and Wiebke Thormählen (Routledge: Abingdon, Oxon; New York, 2022).
Emily Hanna is Lead Archivist, Collection Discovery at Museums of History NSW. For many years, Emily has helped people to access the NSW State Archives Collection across a range of channels, including the reading room, enquiry services and talks.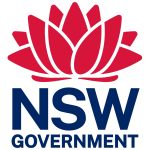 The RAHS Western Sydney Seminar Program is supported by grant funding from Create NSW. The aim of the program is to promote the study, writing and dissemination of Australian history. It aims to develop historical expertise in the community that will support history and heritage projects.