Written by Elizabeth O'Connor, RAHS Member, Secretary of the Watsons Bay & Vaucluse Social History Group
To celebrate Women's History Month in 2022, the Royal Australian Historical Society will continue our work from previous years to highlight Australian women that have contributed to our history in various and meaningful ways. You can browse the women featured on our webpage, Women's History Month.
My mother, Cecile Ramsay Sharp (nee Corbett) was born in 1913 at Hurstville, educated at Mt. St. Mary's Convent, Katoomba where she developed a love of Music, French and History. On leaving school she chose a commercial career working as a business manager for the French haute couture house Germaine Rocher and other fashion and business houses in Sydney.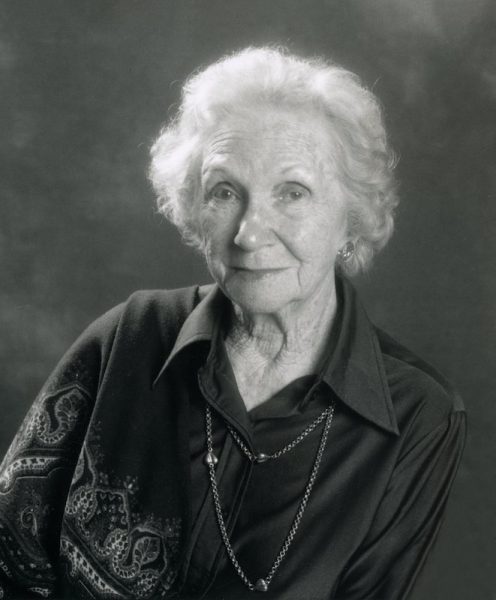 On retirement, in the 1970s, Cecile joined the Society of Australian Genealogists (SAG) where she embarked on researching many various branches of her own family and enthusiastically assisted many others in their research as a volunteer for over twenty years. With other SAG members she spent many hours transcribing grave inscriptions at Rookwood cemetery. Cecile became particularly interested in her Huguenot ancestry, and for a long time was the leading Huguenot researcher in Australia. She was very thorough in her own research and at the invitation of Nick Vine Hall, Executive Officer of SAG, she agreed to take on the collating and publishing of the separate indexes of all fifty-nine volumes of the Quarto series of the Huguenot Society of Great Britain and Ireland. These are the complete extant primary records of Huguenots in England and Ireland, and include every church register that has survived, along with numerous other things like weavers' apprenticeship records and naturalisation records from the sixteenth to the eighteenth centuries. By putting all these indexes of names in one place, Cecile and her helpers made Huguenot research a far easier and less daunting task, and the resultant Huguenot Surname Index (containing some 320,000 entries in two sets of microfiche by the SAG) is a great boon to family historians and is used by them all over the world. This project took fifteen years and Cecile was assisted by Lola Moate, Audrey Montgomery, Robert Nash and other dedicated volunteers from SAG. Today it is available on CD-ROM from the Huguenot Society of Australia. The late Randolph Vigne, President of the Huguenot Society of Great Britain, said, "We owe her a great debt of gratitude".
Robert Nash, Secretary of the Huguenot Society of Australia, remarked that "Cecile had a scrupulous and careful attitude to research and maintained the highest standards of historical accuracy. She was delighted that she had been able to trace the Huguenot ancestry of her husband, Neville, back to a certain Pierre Le Pipre in 1600s. Furthermore she was not selfish about her knowledge and was very generous in sharing it with others and in assisting them in their research, as witnessed by her wide circle of correspondents here and abroad. She gave numerous lectures to various societies and prepared several folders of introductory material for the SAG library to make the Huguenot records more easily understood and used."
"Interestingly, she was a staunch Catholic; yet she spent many years of her life researching Protestant refugees who had fled persecution in their native France."
Cecile was a Friend and Volunteer at the State Library of NSW, where she was known as 'Miss Huguenot', a member of the Scottish History Association and Hurstville Historical Association.
Cecile's contribution to genealogical scholarship was recognised in 1995 when she was made a Fellow and Honorary Member of the Society of Australian Genealogists. She went on to establish the Huguenot Society of Australia along with Robert Nash, and was one of its patrons.  She was elected an Honorary Member of the Huguenot Society of Great Britain and Ireland.
The Huguenot Society of Australia continues to flourish today under its dedicated committee and membership.
Cecile's genealogical interests have been passed down to her family.