RAHS Home > Helensburgh NSW and the 1919 Influenza Epidemic
Helensburgh NSW and the 1919 Influenza Epidemic
Contributed by Dr Lorraine Jones, Vice President Helensburgh & District Historical Society Inc.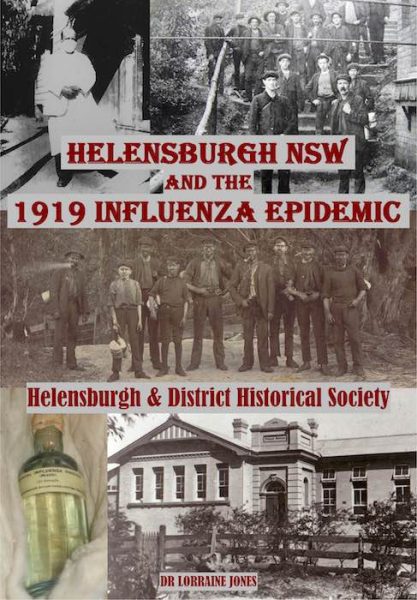 The township of Helensburgh in NSW, 45 kilometres south of Sydney, was established after good quality coal had been found in 1884. Dr Frederick Henry Cox commenced work as the Mine doctor and GP in 1910. As the Government Medical Officer in 1919, he inoculated the local population with the antibacterial vaccine developed to help prevent influenza. It was not antiviral, as the influenza virus responsible for the epidemic was not discovered until 1933.
Dr Cox saw the town's first two cases of influenza on 3 May 1919, but the epidemic really took off in June. Dr Cox had 480 cases listed in his casebook, the last being on 2 August 1919. Dr Cox would have seen only the most severe cases of influenza.
Helensburgh Public School was closed by the local Health Committee from early June until August 1919. The school was used for food preparation, accommodation for nursing volunteers, and care of people with influenza. Voluntary nurses attended the most seriously ill with influenza, most of whom were quarantined in their own homes.
Ten influenza deaths in Helensburgh were reported in local newspapers. Nine of these deaths were of coal miners. What was the reason for this? And why did Dr Cox survive the epidemic when others succumbed?
Find out by ordering the illustrated booklet for $15 plus P&P from Helensburgh & District Historical Society. Available from April 2019 at info@historichelensburgh.org.au or from our website.